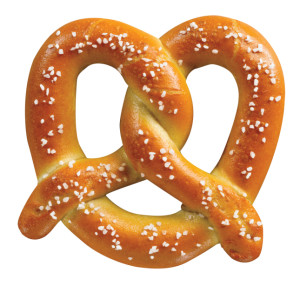 This week's stretch is aimed at one of the biggest and most prominent muscle groups in your body – the glutes. If you've heard of the gluteal muscles but never been quite sure what they are, then we're talking about the group of muscles that play a vital role in helping you to stand upright, and that are located at your hips.
Sometimes the glutes start to tighten, and that causes all sorts of associated pains. Pain can appear in the hip, the knee, or even your back – all because the muscle tightness is slightly altering the posture of your leg. This imbalance then ripples out to disrupt other muscles.
Here's a simple glute stretch that is recommended for releasing that tightness. It's called the Pretzel Stretch. Watch the video clip and you'll soon see why!
As always with a stretch – take it easy, and never push past your comfort level.