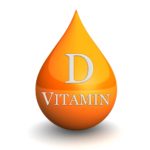 Did you hear NPR's 'Morning Edition' today? If so, then you might have heard the item on why Vitamin D is so important to our winter health.
If you missed it – here's a link. Take a 'health moment' for yourself and follow the link.
Vitamin D promotes strong, healthy bones. It helps to fight infection, and can even help with weight loss. It prevents heart disease, and helps to reduce inflammation in the body. During the New England's winter though, shorter days and our general inclination to stay warm indoors limits our body's ability to synthesize this essential vitamin.
Salmon is an excellent natural source of vitamin D. One small 3.5oz portion of sock-eye salmon gives you 90% of your recommended daily intake. Milk is also a good way to access your daily needs.
Alternately, it can also be taken as a supplement. Vitamin D is a fast-soluble vitamin.  When taken along with Omega 5, it can easily be absorbed into the body at the high rates essential to winter health.
We stock a wide range of therapeutic-grade brands at the office. Come in and find out which brands are best for you, and why.
And NPR – thank you for such a useful article!