It's our greatest pleasure to be able to help you on your journey back to health.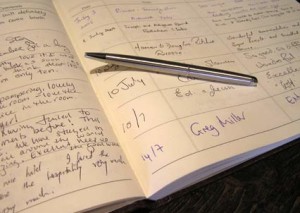 Here's what a few of our past and current patients say about Dr. Joe and the team:
"I have nothing but wonderful things to say about Dr Joe and the staff. .. they are incredibly professional and always helpful when I need a quick tune up or diagnosis for a running injury."
Pam B. – Wethersfield, CT
Dr. Joe is an outstanding chiropractor. He takes his time with you to address your issues and more! He carries an outstanding supply of supplements that you cannot find elsewhere, staff is friendly and Dr. Joe is most accomodating when you need to get in as soon as possible.
Wheatley W. –  South Glastonbury, CT
Dr. Joe is compassionate, gentle and holistic in his approach. His office is a very relaxing place to be.
Bonnie S. – Wethersfield, CT
Thank you for looking after me so well recently when I was on holiday in the area. The staff at the surgery were very helpful and welcoming. Dr Joe put me at my ease and was very reassuring in his treatment. He also gave me some exercises that I could continue to use when I got home.
Serena L.  –  UK