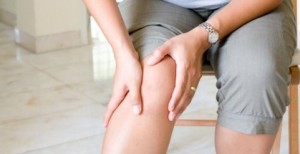 Knee pain can affect us at all ages – from teenage to our senior years. And it can be highly disruptive due to the wide number of activities where our knees play a crucial role. Whenever we get out of bed, rise from a sitting position, or step up or down from the sidewalks of Glastonbury, our knees are the joints that do most of the work.
That's why conditions of the knee can be so disruptive to all activities of life, and especially for work and leisure activities, such as sport.
It's not surprising that knee problems are so common. Not only does this joint regularly have to take our entire weight but it's also our largest synovial joint. Synovial joints are lined with a special membrane, and that membrane along with cartilage in the knees and the joints themselves can become damaged or even infected.
Knee pain can either be sharply immediate or an ongoing condition such as arthritis. Sometimes it can also be a indication of problems elsewhere such as the hip, your back, or even your ankles. Here are some of the commonest symptoms:
Deformity around the knee itself
Swelling
Redness
Pain when performing specific movements
Difficulty in bending your knee
A sensation that your knee might fail to support you
Pain when placing pressure on the knee
Knee pain has to be taken seriously and investigation should not be delayed. Chiropractic care offers drug-free and surgery-free solutions for many knee conditions, and where necessary can also recommend other appropriate health-care solutions.