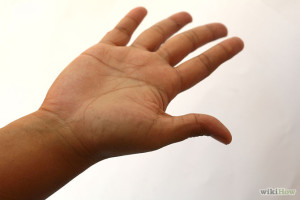 Your carpal tunnel is exactly as it sounds — a tunnel. Running from your forearm through to your hand, it carries your median nerve as well as various tendons. And like all tunnels, when the carpal tunnel becomes congested problems arise.
The median nerve controls the movement and feeling in your first three fingers and also your thumb. If anything should cause the carpal tunnel  to become smaller or congested, then pressure on the median nerve is the result. It's this pressure that creates carpal tunnel syndrome.
The most common symptoms that you might experience could be tingling or numbness or even pain in your fingers. The biggest single clue is if you have pain in all your fingers except the little finger. That's because your little finger is the only one not influenced by the median nerve.
Many treatment paths are available for carpal tunnel syndrome. For all of them, the earlier your condition is detected, the higher the chances of success. If you're experiencing the symptoms of carpal tunnel syndrome, a visit to your chiropractor or M.D. is highly recommended for a full diagnosis.
In the meantime though, stretching can alleviate the discomfort. Here are some simple stretching exercises recommended by Sport Physiotherapist Pat Stanziano:
Do remember though – carpal tunnel is a progressive condition that requires treatment and the earlier it's detected, the better.
Related articles:
What are the symptoms of Carpal Tunnel Syndrome?