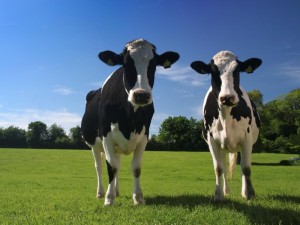 Organic is good for us – there's no doubt. And one place where it's especially good for us is in our choice of dairy products.
Milk is a staple part of the diet for many Americans, and especially for American children. After all, what's more healthy than a glass of milk? Well that question alone is a controversial one, with many health experts now claiming that we should be limiting our daily dairy consumption.
One thing that everybody agrees on though is that the best milk is organic milk, and that's great news for all of us here in Glastonbury. We're surrounded by some of the best dairy farms in the country and you'll see local Connecticut products in nearly all the town's supermarkets.
Organic is important for one huge reason – it's the only milk that you can guarantee to be free of artificial growth hormones. These additives, along with antibiotics, are pumped into dairy herds to make them produce higher yields. The hormones however leach out into the milk and then into the people who drink it. If you want to avoid this – buy organic.
When we buy milk we like to think that we're buying a wholesome product, and when we buy local and organic, that's exactly what we're doing – we're supporting our health, we're supporting local farmers, and we're supporting the highest standards of animal care.
What's not to like — especially with a cookie!